Dr. Salmin Aseri,
MD, FRCS, FFPMRCA.
Consultant Anaesthetist and Pain Specialist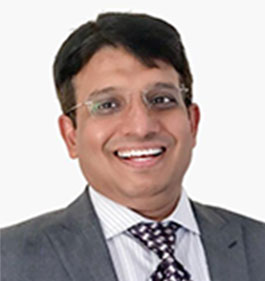 Specialises in:
Chronic joint pain such as knee, hip, ankle, shoulder, elbow and wrist pain
Whiplash related pain in neck, joint pain and back pain
Genicular nerve radiofrequency ablation of knee and hip
Radiofrequency ablation treatment.
Sports and exercise related pain
Post-surgical neuropathic pain
Chronic low back pain and neck pain
Fibromyalgia
Medical management of chronic pain
Holistic approach to pain management.
Current NHS position title
Consultant in Anaesthesia and Pain Medicine and is a Clinical Lead for Acute Pain Services at St Helens and Knowsley Teaching Hospitals NHS Trust.
Qualifications
MD (1998) Doctor of Medicine & Surgery
FRCA (2012) Fellow of the Royal College of Anaesthetists UK.
FFPMRCA (2015) Fellow of the Faculty of Pain Medicine of the Royal College of Anaesthetists.
Epidural injections, radiofrequency ablation, multimodal pain management, genicular nerve block for pain after joint replacement, Stem Cell and PRP injections. Weaning from high dose opioids and neuropathic pain medication.
Detail the treatments, surgeries and areas of the body you specialise in;
Injections for chronic pain and chronic joint pain:
Genicular nerve block for chronic knee pain
Injections for shoulder, elbow, wrist, knee, hip and ankle injection
Injections for trochanter bursa injection
Epidural injections – lumbar, caudal, transforaminal, Nerve Root Blocks
Sacroiliac joint injections
Facet joint Diagnostic Medial Branch Block
Diagnostic/therapeutic facet joint/medial branch blocks
Radiofrequency denervation procedures
Pulsed radiofrequency treatment to nerve roots, trunks and peripheral nerves
Coccyx injection
Greater Occipital Nerve Block
Include relevant keywords that patients might be searching for.
Chronic pain, backache, neck pain, fibromyalgia, whiplash, epidural, facet joint, knee pain, hip pain, headache
I provide holistic approach to patients with chronic pain by blending advanced medical knowledge and modern treatment options with truly individualised care. In March, the centre's Dr Salmin Aseri was recognised as the 'Anaesthesia & Pain Medicine Consultant of the Year for North West England' in GHP's 2019 Private Healthcare Awards.
I am committed to excellence in clinical care through a collaborative approach for patients suffering from chronic pain.
I have completed my training in the North West of England and enjoy this region as I get to meet and interact with a variety of lovely individuals and there's always a friendly face here! My clinics are based at BMI The Alexandra Hospital Cheadle, Spire Cheshire Hospital Warrington, Spire Manchester Hospital and BMI The Highfield Hospital Rochdale. I believe this increases accessibility to my patients as they don't have to travel too far to obtain excellent care.
I enjoy working with a multidisciplinary team, including orthopaedic surgeons, physiotherapist and physicians. Our team embraces an integrative model of patient-centric care. We focus on a holistic approach to pain management, encouraging healthy lifestyle changes and promoting overall well-being.
I have obtained a Certificate of Completion of Training (CCT) in Anaesthetics in August 2015 after completingadvanced pain training at one of the well renowned tertiary pain centres, The Walton Centre for Neurology and Neurosurgery in Liverpool and obtained a Fellowship of the Faculty of Pain Medicine of the Royal College of Anaesthetists (FFPMRCA).
I have published and presented at national and international levels. I am a course director for a national study day "Joint Management of Joint Pain" which is approved by Royal College of Anaesthetists for CPD. I am a co-organiser for the"Manchester Perioperative Symposium" for last five years. I am one of the reviewers for BMJ Case Reports.
informal basis.
Weblinks:
Affiliations & Memberships:
Consulting rooms at:
Dr Aseri provides private patient services at the following locations:
BMI The Alexandra Hospital
Mill Lane
Cheadle
Cheshire
SK8 2PX
BMI The Highfield Hospital
Manchester Road
Rochdale
Lancashire
OL11 4LZ
Spire Manchester Hospital
170 Barlow Moor Road,
Didsbury,
Manchester,
M20 2AF
Spire Cheshire Hospital
Fir Tree Close,
Stretton,
Warrington,
Cheshire, WA4 4LU